The Container Kitchen Garden
My latest room in the garden is the Container Kitchen Garden which saw the light of day in 2020 behind the Victorian green house. Here I established a small garden within the garden – surrounded by a fence – with vegetables, fruit trees and bushes in containers.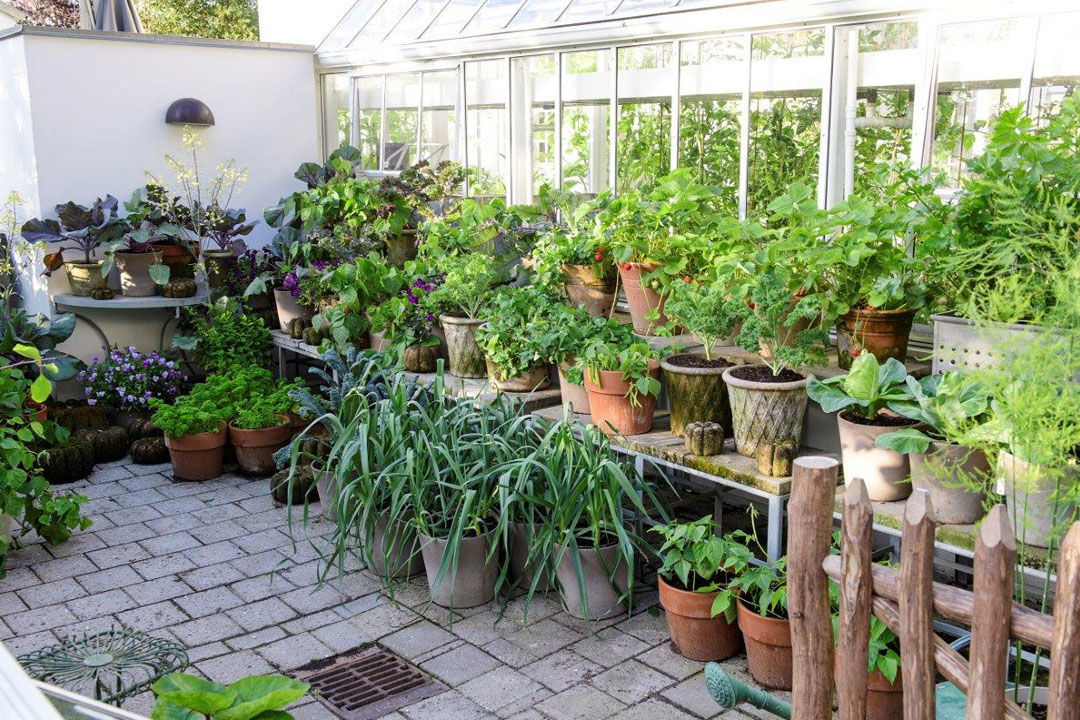 I have never actually had a vegetable garden here. The idea for this garden was conceived in connection with me writing and publishing a couple of books on vegetarian cooking a few years back. This made me want to try to grow my own edible produce.
As I did not think that I had enough room for an actual kitchen garden, I decided to try to grow in pots. My first attempts were made in 2019, and they went really well. The following year I therefore decided to write a book on the subject. It was published in 2021 and was given the title 'Min krukkekøkkenhave' (My Container Kitchen Garden).
As it quite quickly turned out, I had hit a trend of the times, which partly had to do with the wish of being able to grow your own edible produce and partly to be doing so in a limited space. And one of the things that is particularly appealing is the fact that you can move your pots around and create beautiful compositions.