Many people dream about a romantic garden, and it is safe to call this garden room romantic. It is centered around a round mirror basin – 300 cm in diameter and 10 cm deep. The pavilion up against the forest is one of the icons in the garden. It makes me happy when visitors think that the pavilion has always been here. This means that the illusion works perfectly.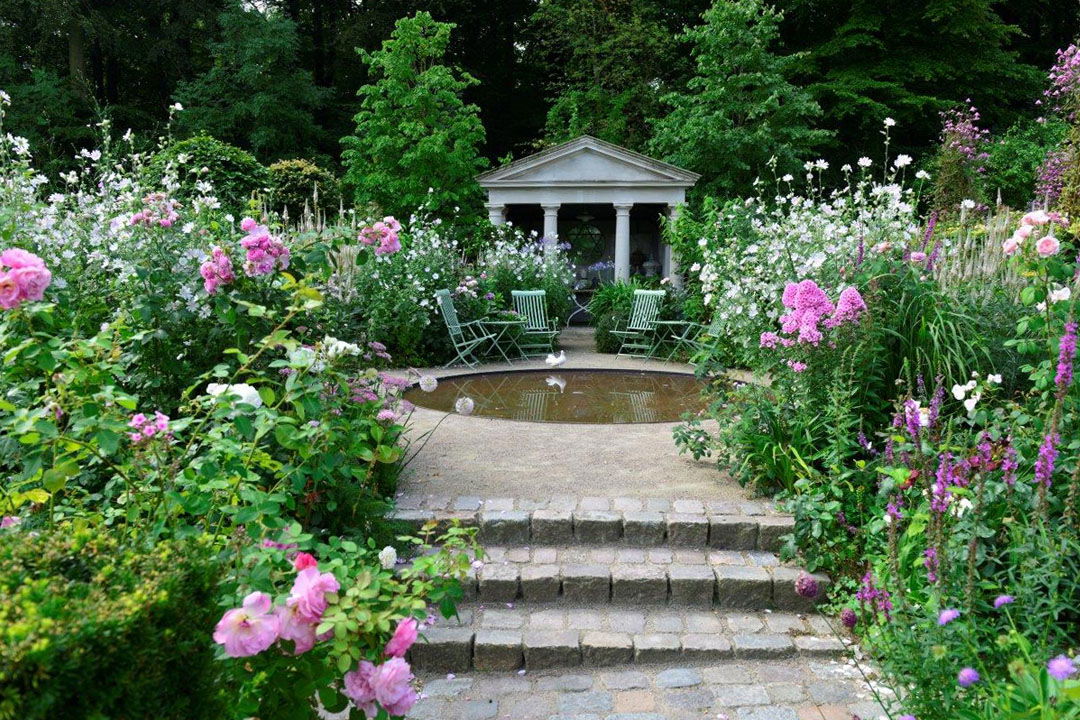 This small classical building was built a little more than ten years ago. The individual parts were delivered from England, and then the pavilion was erected on the spot.
The first few years it looked light and newly rendered, so therefore I looked forward to it getting some patination. Nature saw to that within three to four years. The fact that it happened relatively quickly, was not least due to the work of my white pigeons, who love to sit on the slanted roof edge, where they often drop something!
Kjeld Slot designed this garden room, and it was his brilliant idea that the ground should be leveled out, so it became horizontal. This means that you – from this slightly elevated garden room – have a nice view over the rest of the garden.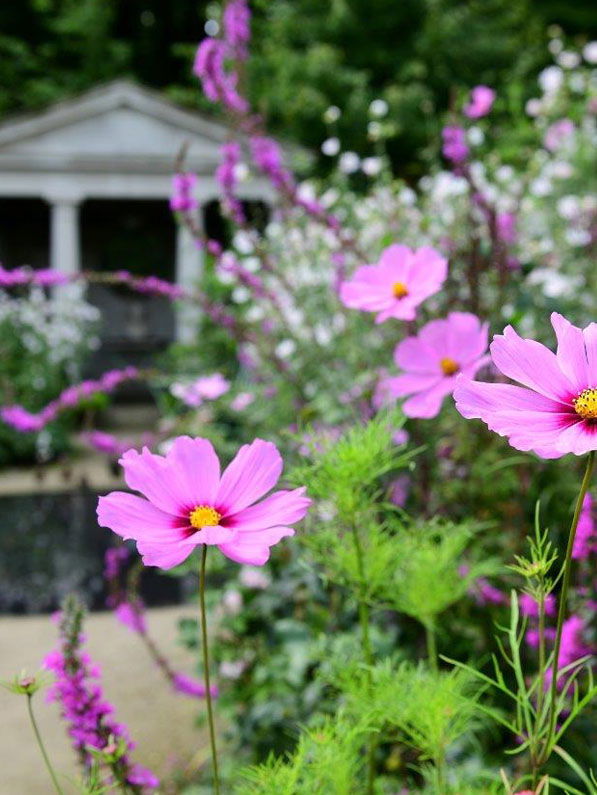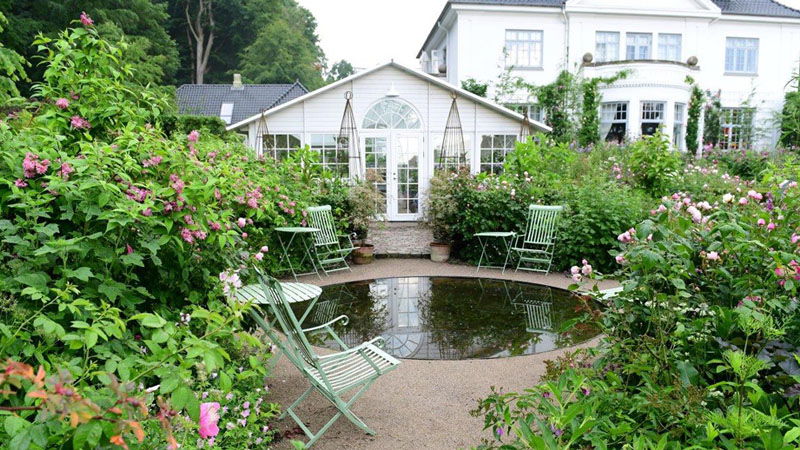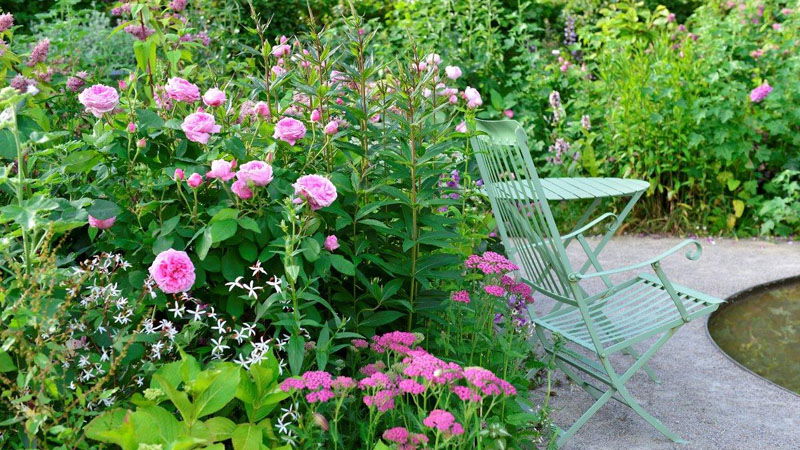 Claus Dalby's Garden club
As a member of my garden club, you will have the opportunity to visit my garden once a year. You furthermore receive monthly inspiration videos in Danish and will have access to more than 200 videos - - also in Danish - on the website. Finally, you are also invited to lectures that I give, and you get a discount on my Danish books.