When we came here, there was just a row of Japanese cherry trees separating the avenue from the garden. I was in two minds about whether or not we should cut down the cherry trees or leave them be. They seemed a bit out of place seen against the old manor house, but I enjoyed them when they bloomed, and I could celebrate my own Sakura Festival.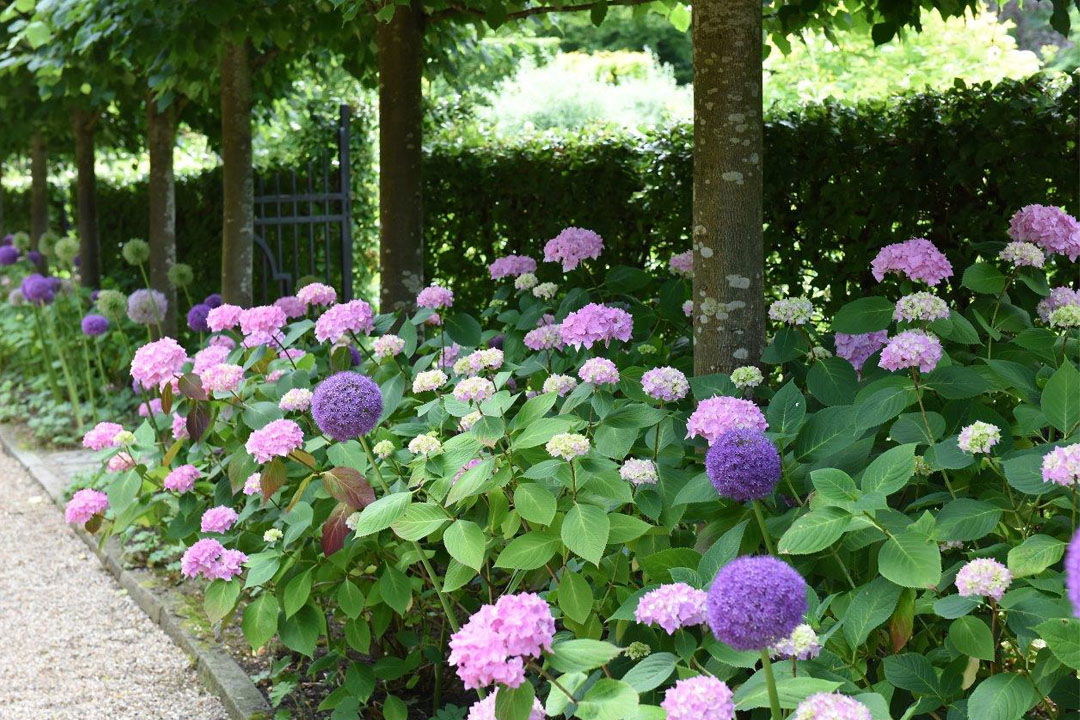 A few days later there would be pink snow. It was simply beautiful, when the petals descended between the tulips.
One winter many years ago my dilemma was solved for me. So much heavy sleet fell that several of the crooked trunks broke. It was a terrible sight that it would be impossible to rectify. The cherry trees were cut down and a lot of roots were dug up. In their place, we planted small-leaved linden trees. We were lucky enough to find some mature trees a little more than ten years old, so they would take to life right from the start. My plan was that the treetops should join as they grew and form a pleached hedge. They do now and they form a distinct element in the garden.